Scroll to continue

The Patina traditional finishing process
First, the furniture frame is made. We generally use poplar, pine, beech and lime wood. In some of the pieces, for some parts - like tops and backrests - we use mdf for its characteristics of long lasting endurance to external factors.

Then the frame is covered with several layers of traditional white gesso mixed to rabbit-skin glue and other ingredients, applied by hand with a brush – and then it is laid to dry.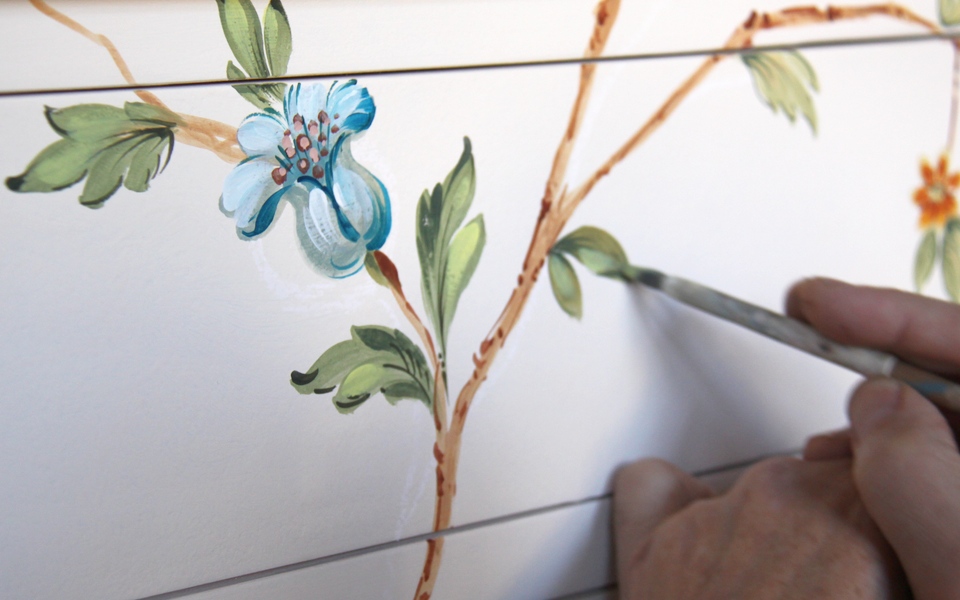 Next, the piece is hand sanded to different degrees depending on the part(s) involved and on the base color that will have to be applied. The gessoing was a crucial part of the authentic hand painted furniture of the 18th Century. It acts as a primer and provides a uniform surface for all successive decorations.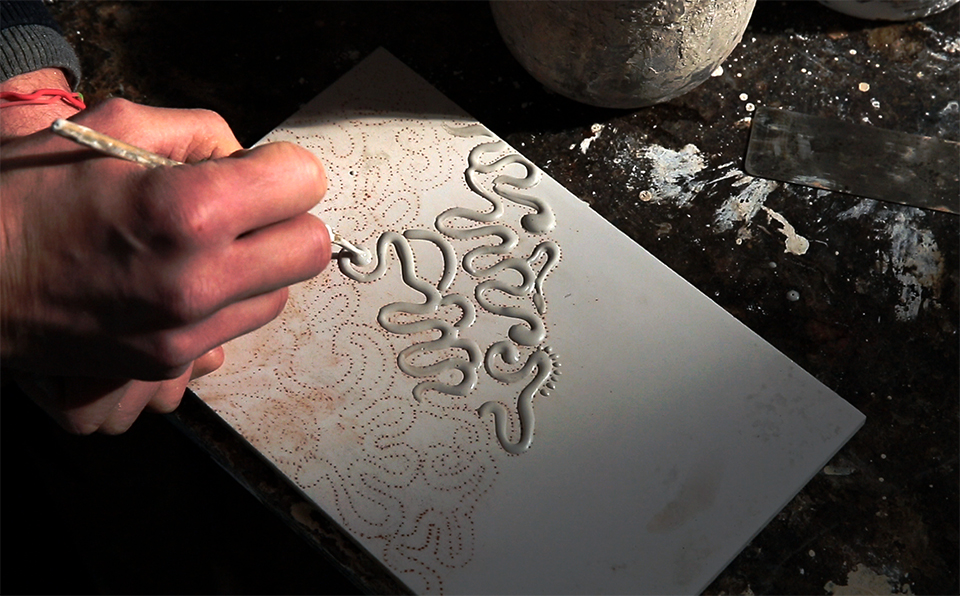 The following step is the homogenous brush-on hand application of the base color on both the interior and the exterior parts of the furniture piece, according to customer requirements. Once the base color dries off, our artists can at last execute by free hand the design of the pattern selected by the customer. With this step completed, the distressing process begins. The base paint and decoration are partially obliterated or removed to different degrees in strategic areas according to the distressing degree indicated by the customer (light, standard, heavy).
Depending on the amount of base paint and decoration removed, there will be more or less gesso showing through, giving the effect of more or less wear and use.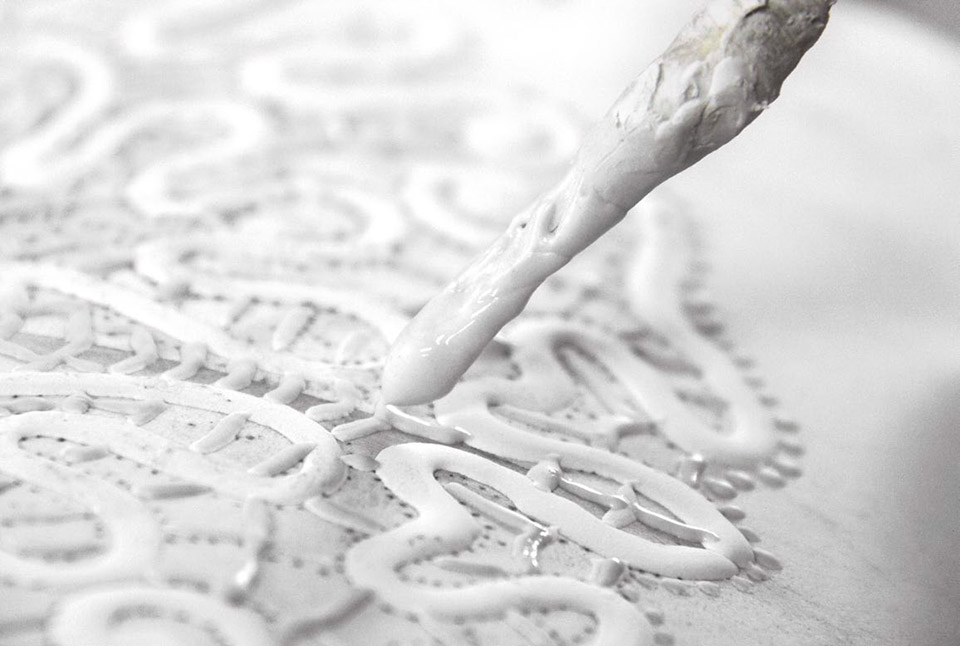 Lastly, comes the aging process, which consists mainly of the application of a variety of darkening solutions and varnishes, known as "patina" (from which our name originates!). These varnishes not only tone the exposed gesso down, reducing the contrast between the white of the gesso and the base color, but they also give the piece an overall patina as though it had been in existence for centuries.
Just as in the distressing process, there are different degrees of aging - light, standard, heavy, according to the single needs of each and every customer - and the more aging solution applied to the finish, the more it can affect the paint colors.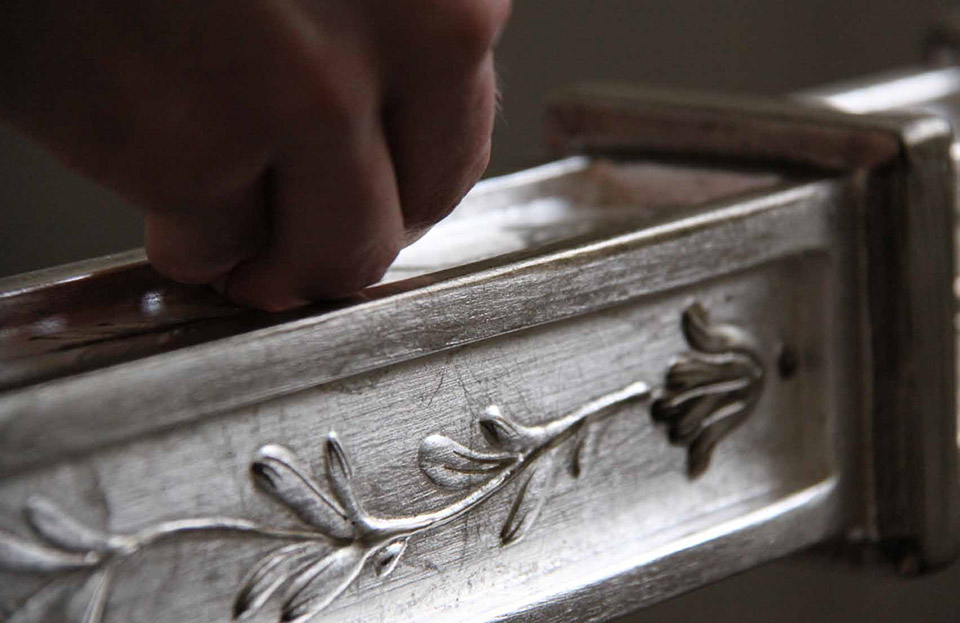 Care and maintenance
Patina furniture has the look and feel of the 18th century original pieces: to preserve this overall antique look and maximize your enjoyment of the furniture, reasonable care should be taken.

We advise: As with any fine furniture, avoid placing your Patina pieces near or on top of heating or cooling outlets, such as vents or radiators.

Extreme heat or air-conditioning can have a damaging effect, as can excessive moisture or dryness. Painted furniture will always do better in a humid atmosphere than a dry atmosphere.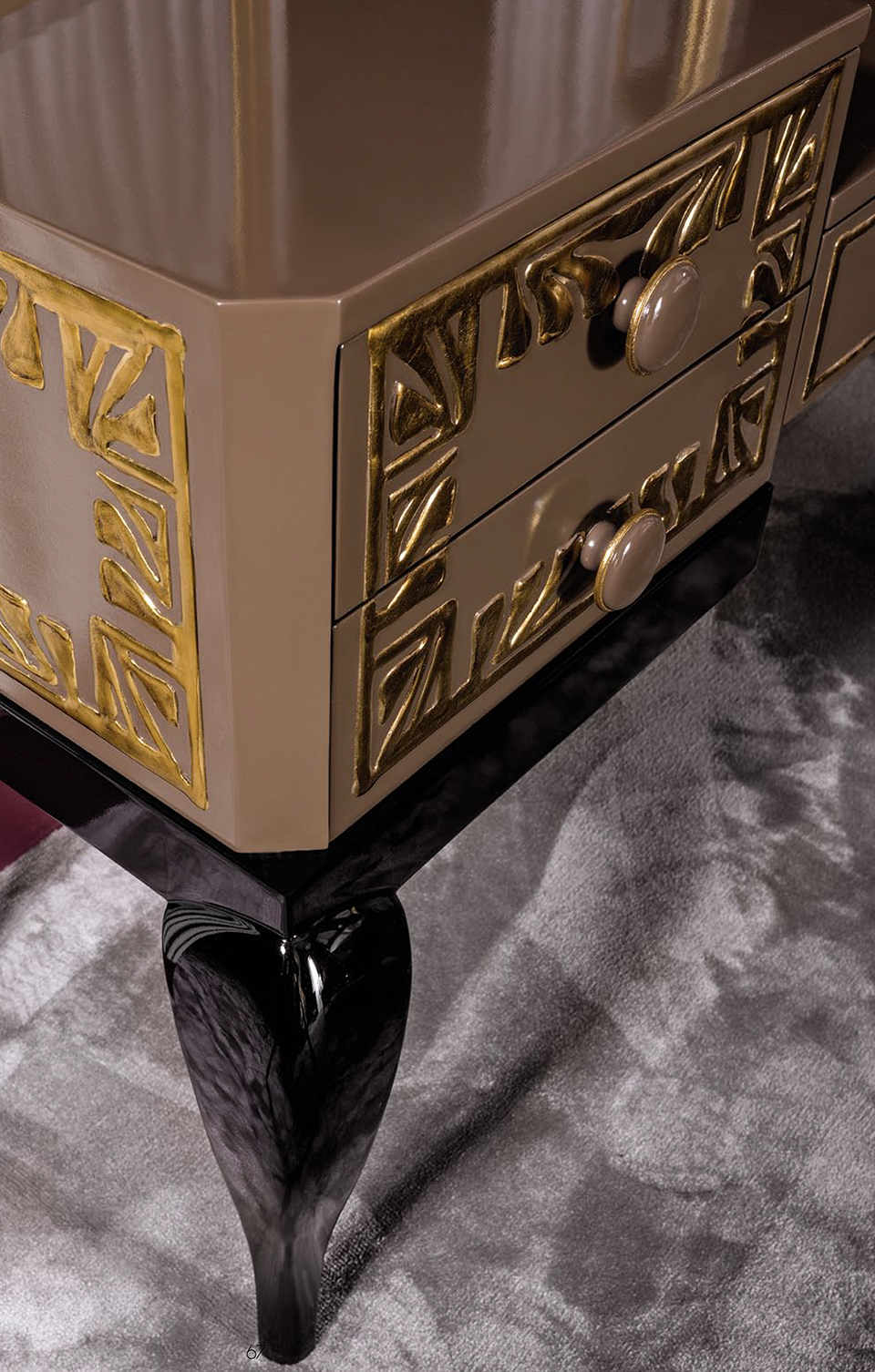 As a general rule, maintain a moderate and constant climate at all times. When cleaning or dusting, only use a soft dry cloth or a feather duster. To obtain best results when dusting or removing unwanted stain, use a slightly damp (not wet) chamois leather cloth.

Avoid all contact with furniture polishes, sprays and water, especially any puddling from a plant or cold glass.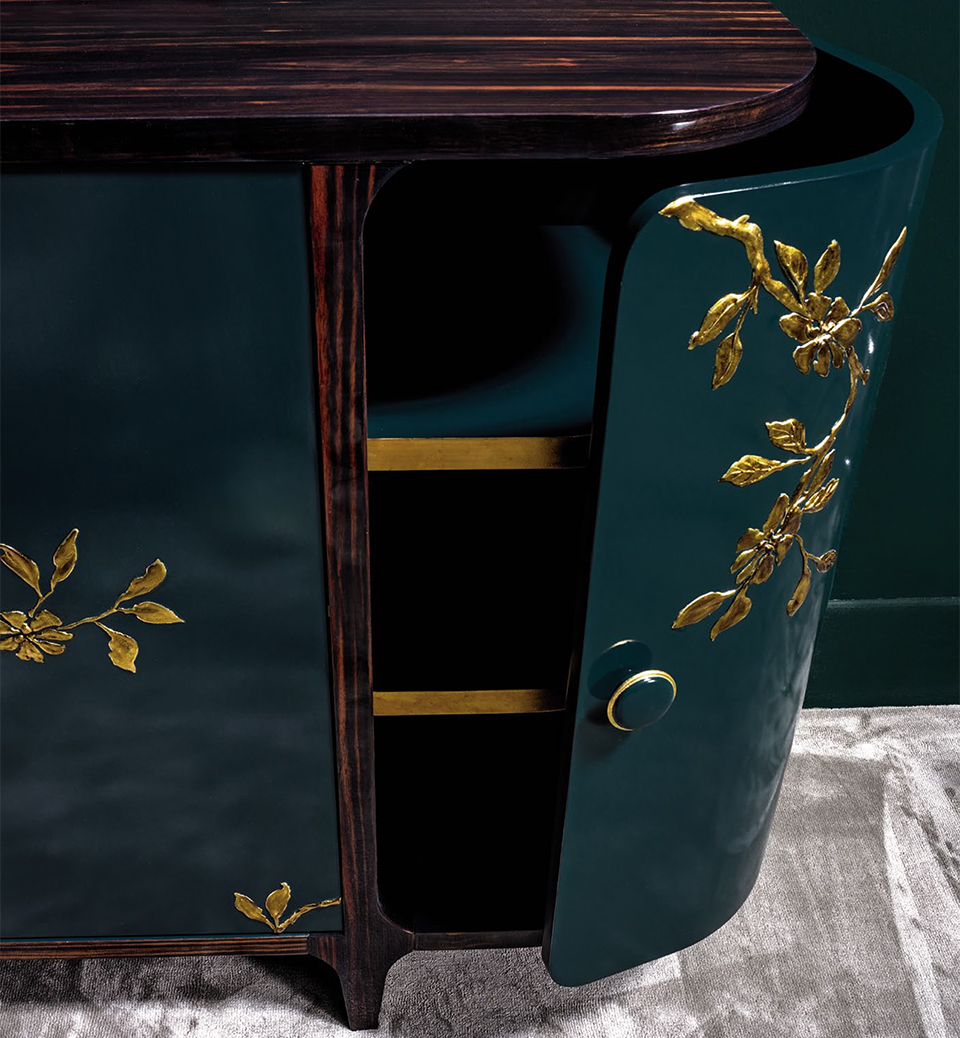 Although our furniture is protected by a top coat of varnish, take care while moving or using your furniture, or when moving any accessory or ornament that might be placed on top of it.

Because of the gesso covering, a hard knock or scrape could result in damage to the painted surface. However, the overall look of your furniture should actually be enhanced by general everyday use and aging. naturale.

Treat your furniture with respect, as if it were an authentic antique. In this way, you will continue to enjoy the 18th century look and feel of your PATINA® Fine Painted Furniture for many years to come.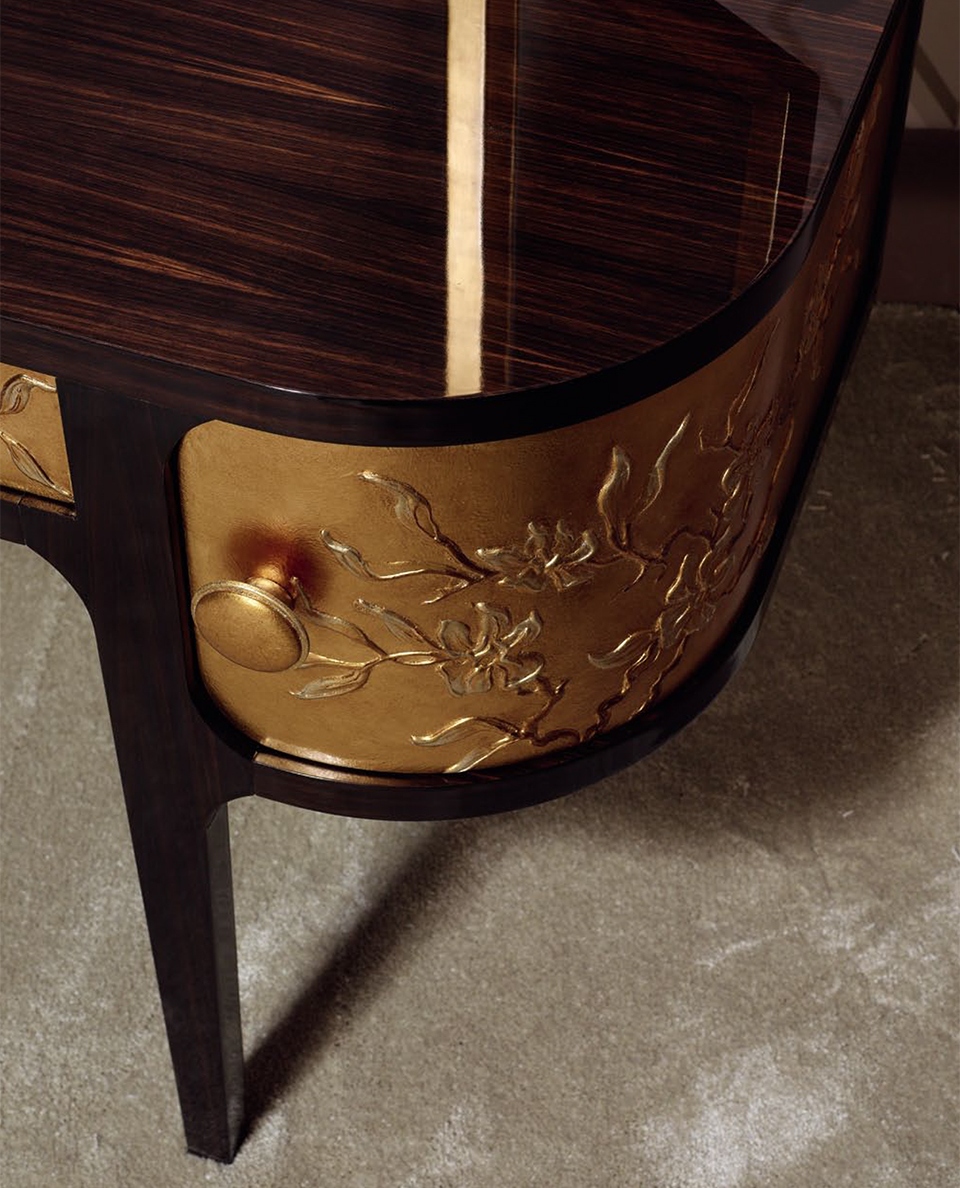 Our distinctive tag